Why Choose HDPE Pipes?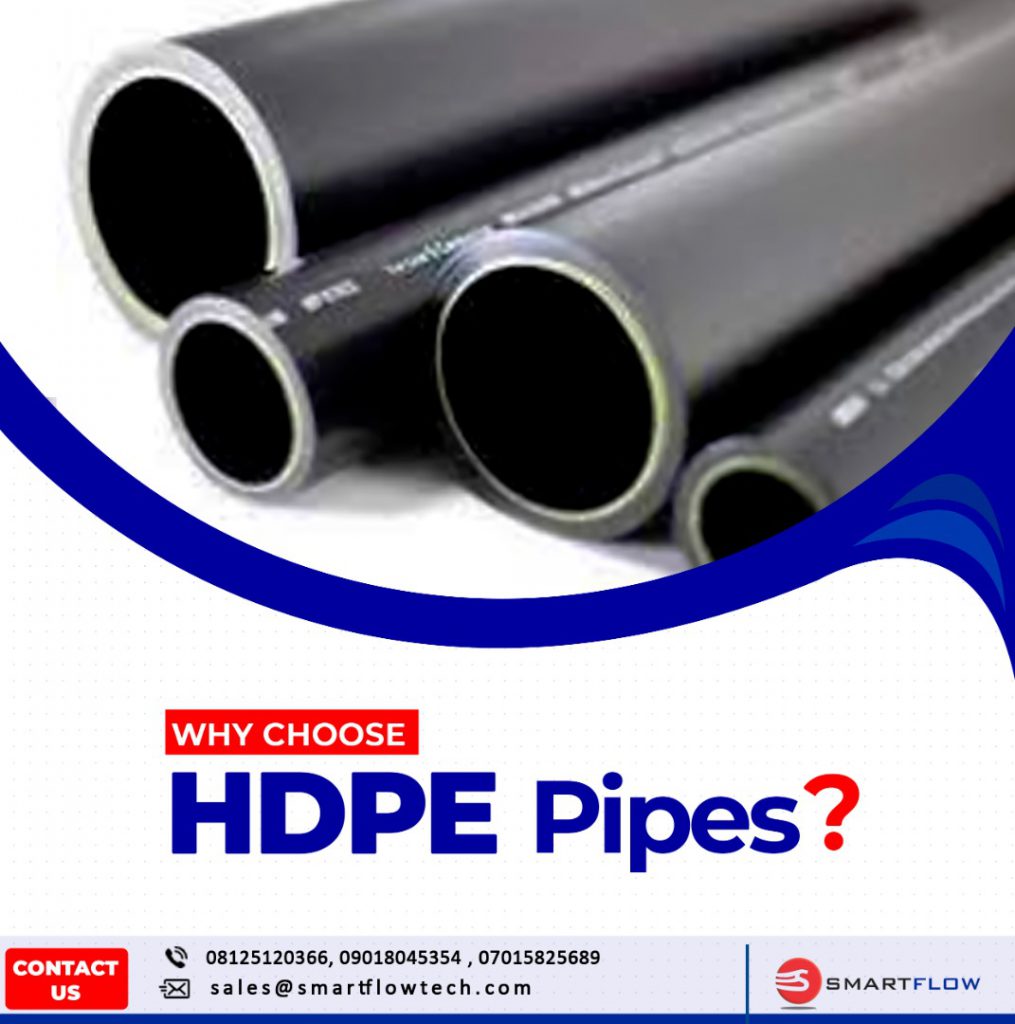 HDPE pipe is a type of flexible plastic pipe used for fluid and gas transfer and is often used to replace ageing concrete or steel mains pipelines. The hardness and opacity of HDPE also mean it is capable of withstanding temperatures hovering around 248°F on a short-term or even a consistent 230°F compared to other polyethylene.
HDPE pipes and fittings are utilized in a number of systems that demand piping capable of resisting corrosion because of its superb strength-to-density ratio. The unique characteristics of HDPE can be attributed to the pipe's molecular structure which due to minimal branching allows it better strength than other polyethylene forms.
Applications such as water and wastewater transport, natural gas, and even food production can all benefit from the use of HDPE pipe and its exceptional durability,  because HDPE is a powerful solution.
For more information, call us on 08125120366, 09018045354 and 07015825689 or send an email to sales@smartflowtech.com