OIL & GAS
With a full understanding of the operations, practices and nuances of the downstream sub-sector, we have serially delivered qualitative and quantitative value for several clients. From forecourt automation to underground tank level and product integrity monitoring, Smartflow services and solutions help downstream oil and gas players maximize return on investment.
SUPPLY & INSTALLATION OF FUEL PUMPS & DISPENSERS, RED JACKET SUBMERSIBLE PUMPS & HDPE PIPES AT A FORTE OIL STATION IN LAGOS.
Forte Oil operates in the downstream sector of the Oil and Gas industry as a foremost indigenous petroleum marketing company with a strategic network of 500 retail outlets in the 36 states of Nigeria and the capital city of Abuja.   The Company markets premium motor spirit (PMS), automotive gas oil (Diesel), dual-purpose kerosene (DPK), fuel oils, and Jet A-1 fuel amongst others.
Forte oil recently had a fire incident at one of its fuel stations. As a result, the station had to be renovated with new pumps, dispensers, and piping works. This is where Smartflow comes in.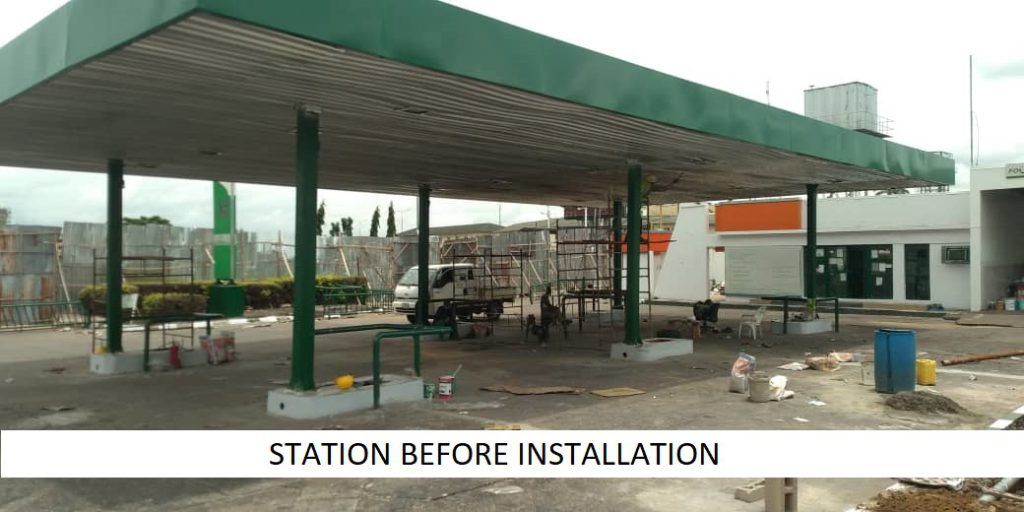 Forte Oil contacted Smartflow for the supply and installation of Fuel pumps, dispensers and piping works in February 2019. By May 2019, Smartflow supplied and installed the following;
6 nos Frontier F210 Dispenser – Double Nozzle Standard Flow
2 nos Frontier F210 Pump – Double Nozzle Standard Flow
3 nos 0.75HP Red Jacket Submersible Pump & Accessories
110 meters Conductive HDPE Pipes, 54mm DIA, bends, welding sockets and transition fittings,
16 nos OPW nozzles.
The fuel pumps, dispensers, and red jacket submersible turbine pumps installed at this site were manufactured by Gilbarco Veeder Root.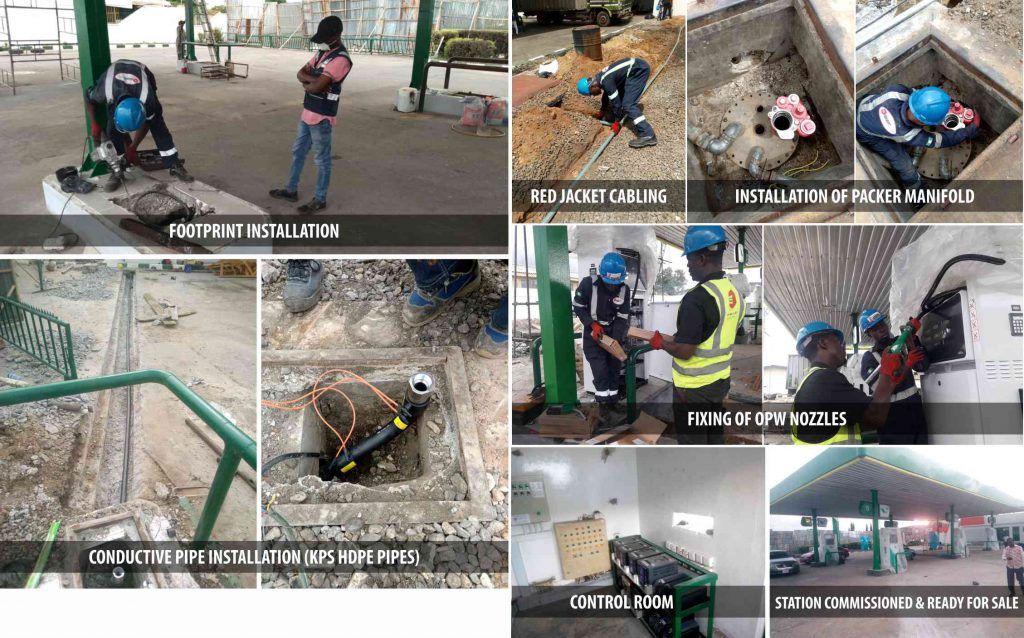 The F210 has high visibility, uniform brightness 24hrs a day, a self-diagnostic power supply that safeguards Motor at <180V. The pumps and dispensers are theft protected through personalized padlocks, tamper-resistant electronics with proprietary Interface protocol, and interactive electronics with a no pulse, no flow system.
The Red jacket submersible turbine pumps were a better choice for this site due to their higher flow rates, lower power consumption, and increased safety and reliability. It increases flow up to 5% compared to other competitive models due to its improved stator and receptacle housing design. The more efficient motor design results in an 8% reduction in wattage. The maximum temperature remains ~125 degrees cooler vs. competitive models. Enhanced connectors separation meets the latest flameproof standards.
The F210 pumps and dispensers as well as the Red jacket submersible pumps work excellently and also serve as a project example for planned similar fuel station installations.