Partnerships & Affiliations
In driving qualitative, effective and efficient service delivery, we at Smartflow collaborate with global OEMs who are market leaders and innovators in their sphere of influence. This ensures and guarantees that our clients and customers enjoy the best product sets and unsurpassed support throughout the lifecycle of deployed products and solutions.
Gilbarco Veeder Root

Gilbarco Veeder-Root represents the leading brands of solutions and technologies providing, control, and environmental integrity for retail fueling and adjacent markets.
Gilbarco Veeder-Root creates the retail and commercial petroleum industry's most comprehensive suite of flexible, adaptable, long-lasting products in order to solve our customers' business challenges while building their bottom lines, and we back them up with the industry's best services and field support for peace of mind.
The Middle East & Africa headquarters are situated in Dubai, UAE with regional representation throughout the Middle East and African continent.
Nivelco Process Control Company

Founded in 1982 to concentrate on the manufacture of industrial level measurement and control products, NIVELCO is now a world-class level specialist, based in Hungary. NIVELCO's strength originates from the solid base created by a family business, guided over almost 80 turbulent years by four basic principles:
Respect for the Knowledge and Experience of the Founders
Professional Pride in our Products
Responsibility for our Colleagues and Customers
Ensuring our Products and Services provide Value
NIVELCO has established and maintained a leading and respected world market position, and has sold almost 1 million units of level instrumentation so far: NIVELCO is now one of the largest ultrasonic level transmitter producers in the world.
Through subsidiaries in Austria, Poland, Czech Republic, Romania, Russia, the USA, India, and Croatia, and distributors in more than 70 countries all over the world, NIVELCO has now proved itself to be an export oriented company, and is represented on almost all world markets.
GIR FRANCE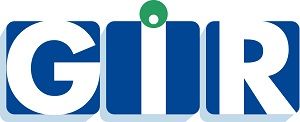 GIR has been manufacturing fuel management systems for more than 35 years and offers a comprehensive web-based fuel management solution with terminals that are compatible with any commercial fuel dispensers. Over the years, we've developed in-depth knowledge of what fleet managers need and are able to offer highly-professional fuel management equipment. With a continual focus on R&D, our team always ensures that our clients benefit from the latest technologies. Today GIR has more than 15 000 active terminals in 45+ different countries along with a unique network of partners including subsidiaries in Canada and the U.S.
GEORGE FISCHER (GF+)

GF Piping Systems is one of the three divisions within Georg Fischer Corporation and a leading provider of plastic and metal piping systems with global market presence. The product portfolio includes pipes, fittings, valves and the corresponding automation and jointing technology for industry, building technology as well as water and gas utilities. With its intelligent complete systems, trendsetting products and technologies, GF Piping Systems is setting global standards in quality and performance. In project planning and implementation, GF Piping Systems convinces by application orientation and by responding to individual customer needs.
Regarding their applications, customers in the industry, utilities and building technology sectors worldwide rely on our market expertise and our innovative solutions. We offer more than 60 000 quality products and develop tailored piping systems for the treatment and distribution of water as well as the safe transport of industrial fluids and gases. With our portfolio we mainly cover water cycle applications such as water and gas utilities, water treatment, building technology, energy, marine, chemical process industry, microelectronics and food & beverage cooling.
OPW

Since 1892, OPW has been leading the way in revolutionizing fluid-handling operations around the world. A global leader in fluid-handling solutions, OPW's mission is to help protect people and the environment, and enhance business performance by proving a comprehensive array of innovative solutions, including loading systems, rail and transport tank truck equipment, integrated flexible piping and secondary containment sumps, valves, fittings, underground and above ground storage tank equipment, spill containers, overfill prevention devices, swivels, breakaways, and fueling nozzles for virtually all fuel types, including gasoline, diesel, alternative fuels, LPG, Hydrogen and CNG. OPW also designs and manufactures touch-free and friction car wash systems. OPW has 3,850+ employees with manufacturing operations in North America, Europe, Brazil, China and India, and sales around the world. OPW is part of the Fluids segment of Dover (NYSE: DOV).
KPS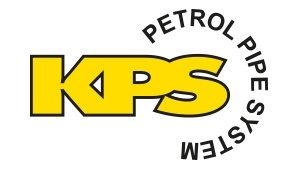 For over 25 years KPS has been leading the development of plastic petrol pipes in the forecourts around the world with safe, reliable and installation friendly products. Today the KPS Petrol Pipe System™ is sold and installed in Europe, the Middle East, Asia, China, South America and Africa.
Our double wall piping is the most popular choice among installers and piping designers thanks to smart and compact solutions that make piping design and installation easier than ever!
CODAB

CODAB is an established company with a good track record in supplying products and systems to larger oil companies as well as independent fuel retailers. We have been around for more than 35 years and have a good understanding of the fuel retail industry and how it has evolved and changed over the decades. We specialize in forecourt control where FuelNet Manager and TapNet provides a very flexible and competitive solution that was designed for independent fuel retailers operating with lean organizations.
WASHTEC

WashTec is the world's leading provider of innovative solutions for all aspects of vehicle washing. Over 1700 employees working with us in more than 70 countries shape the future of the washing business. Products, processes and solutions from WashTec offer operators and end customers alike outstanding results and experiences. And constantly set new standards in the worldwide washing business.
GRACO

Graco manufactures and markets premium equipment to move, measure, control, dispense and spray a wide variety of fluid and powder materials. We employ approximately 3,500 people worldwide and serve thousands of customers in over 100 countries. In 2018, net sales surpassed $1.6 billion.
We base our success on Graco's unwavering commitment to technical excellence, world-class manufacturing and A+ customer service. To that end, we work closely with specialized distributors and offer products that set high-quality standards in a broad range of fluid handling applications: spray finishing and paint circulation, lubrication, sealants and adhesives, sanitary processing and power application equipment for contractors. Additionally, Graco's ongoing investments in fluid management and controls continue to provide innovative solutions to a diverse global market. We have our headquarters in Minneapolis, Minnesota, and employ approximately 3,500 people worldwide. Find Graco stock on the New York Stock Exchange (ticker symbol: GGG).
WOLFTANK

We have been operating successfully in the oil and chemical industries for over 30 years with our qualified employees and Group partner companies. Our mission is to protect the air, soil and groundwater by means of innovative technical solutions. Our experience has been formed through collaboration with over 9000 clients, including all of the major companies in the oil industry.
We put this experience to good work, developing new solutions that are designed to meet the specific needs of our individual customers. Quality and safety are the key elements of our solutions: our work processes are certified according to ISO 9001: 2008, ISO 14001: 2004, OHSAS 18001: 2007, and the OIMS standard.
MCS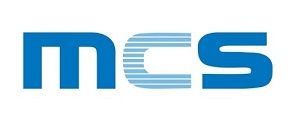 MCS supplies terminals and services globally,
to both the oil and transport industries.
Based in Naestved near Copenhagen, MCS designs and manufactures a complete range of fleet and fluid management equipment and associated products.
Our cloud based management tools and on-line interfaces allow you to efficiently observe and manage your fleet's movements and transaction information.
MCS have over 20 years experience with more than 16,500 systems installed globally. Contact one of your local MCS distributors today and find out how fluid and fleet management can help save your business time and money.
TOTAL CONTROL SYSTEM (TCS)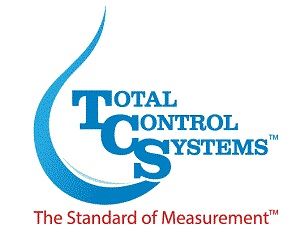 Total Control Systems is a leading ISO-9001 certified manufacturer of piston and rotary positive displacement flow meters and accessories located in Fort Wayne, Indiana.
Since 1995, Total Control Systems (TCS) has been the industry leader in the design and manufacture of precision custody transfer flow meters and accessories. We specialize in providing innovative, high-quality and reliable fluid measurement products for the refined fuels, LPG, aviation, oil/ lubes, fertilizer and agri-chemical, industrial chemical, marine, renewable fuels, and DEF markets. We're family-owned and operated, which means we build our business on relationships, not just profits.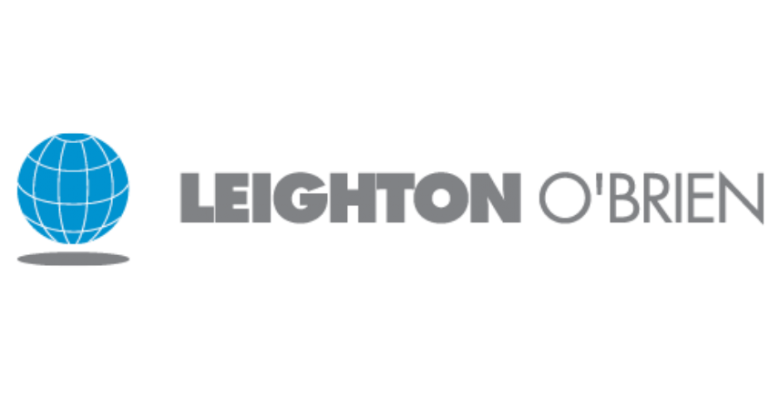 Leighton O'brien specialises in real-time wetstock management, tank and line integrity testing, tank cleaning and fuel restoration, and groundwater monitoring.
Their technologies not only reduce the environmental risk of leaks from underground fuel tanks but minimise fuel losses, enhance fuel quality, optimise maintenance outcomes and increase profit margins.
They provide software and services on 30,000 sites globally, enabling customers to achieve the tightest storage systems, lowest fuel losses and most accurate wetstock management.
Customers benefit from optimal pump speed, more precise re-strapping of gauges, the highest compliance and cleanest fuel.
Leighton O'Brien has 55 service distributors operating in 33 countries, with about 115 staff globally.