PHASE OUT OF AVIATION FUEL FILTER MONITORS FROM THE JIG STANDARDS (Aviation Filter Upgrade)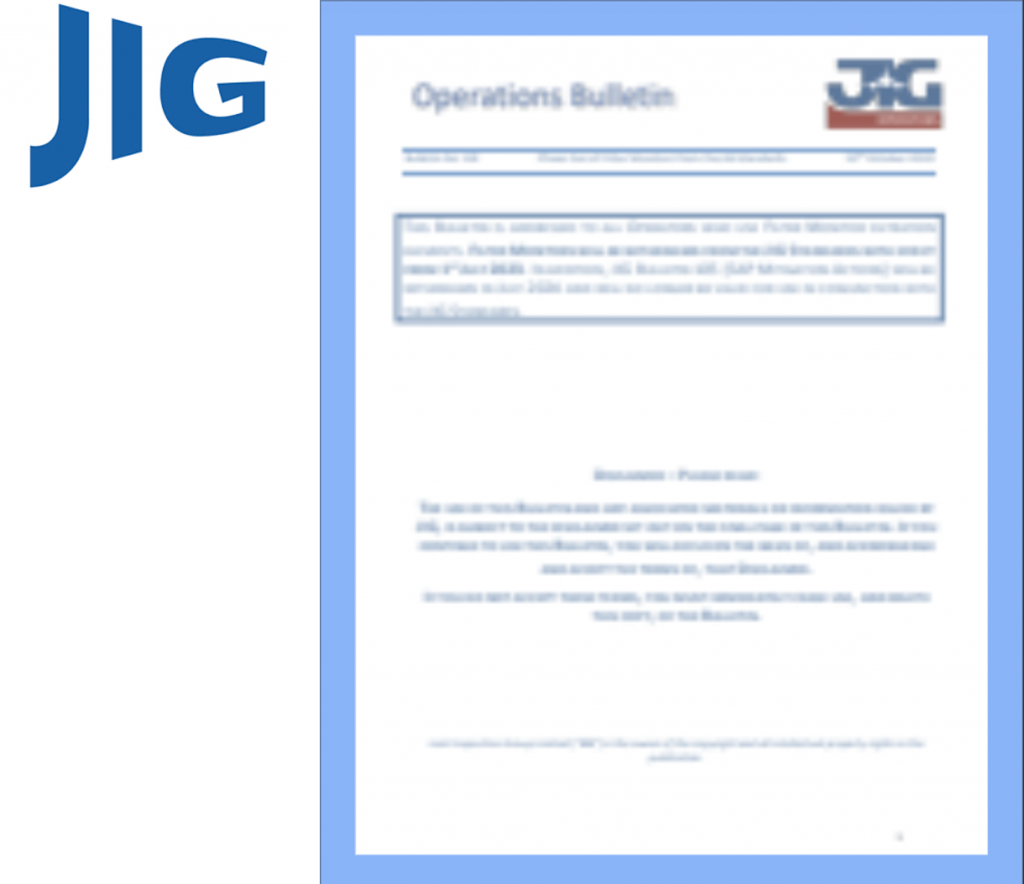 BULLETIN 132:
On 19th October 2020, JIG confirmed that "FILTER MONITORS WILL BE WITHDRAWN FROM THE JIG STANDARDS WITH EFFECT FROM 1ST JULY 2023. IN ADDITION, JIG BULLETIN 105 (SAP MITIGATION ACTIONS) WILL BE WITHDRAWN IN JULY 2024 AND WILL NO LONGER BE VALID FOR USE IN CONJUNCTION WITH THE JIG STANDARDS.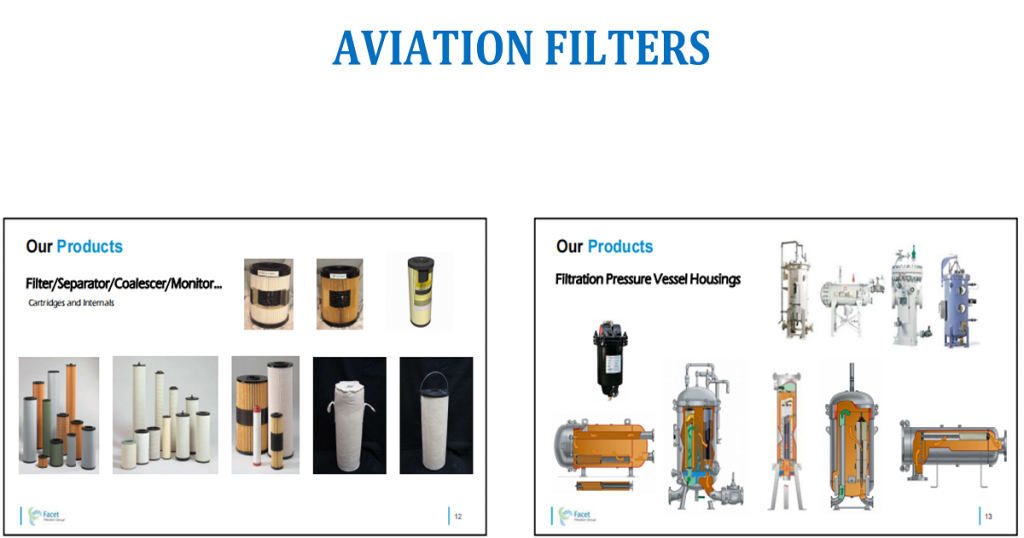 Aviation Filters are designed to remove free water and particulates from aviation fuels in refineries, terminals, fuel depots, tankers, hydrant dispensers, and other mobile refueling equipment. However, Monitor Cartridges are designed to act as the final barrier between the aircraft and the hydrant pipeline or refueling tanker. If water comes into contact with the monitor elements the SAP will swell and not allow any more fuel or water to pass through.
Like the absorbent material used in diapers, SAP is in place to prevent water, in the unlikely event that it is present in aviation fuel, from getting into the aircraft. However, it has been shown that when SAP reaches saturation point, it can leak a crystal-like gel into the system, causing problems of its own.
Note: They are NOT suitable for use with Aviation fuels containing anti-icing additives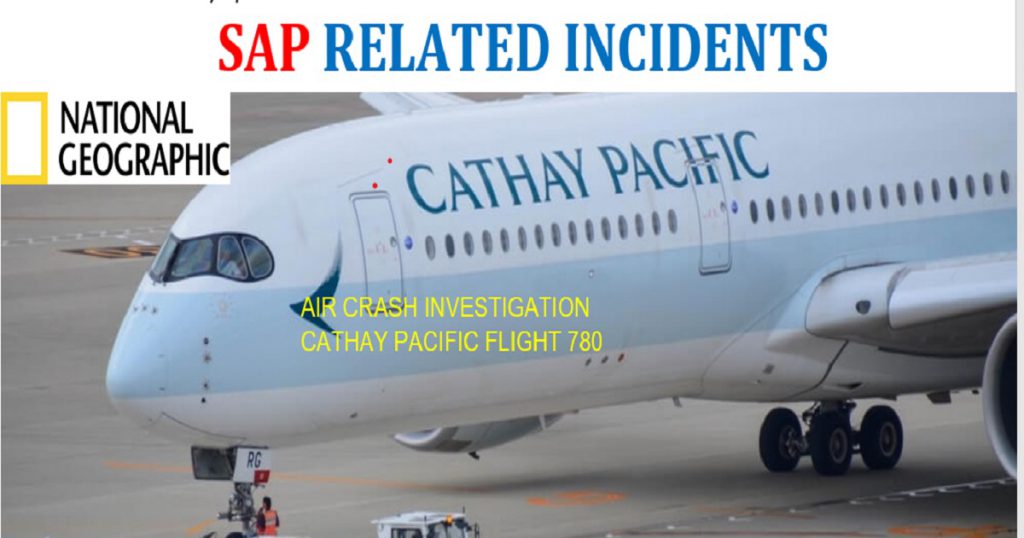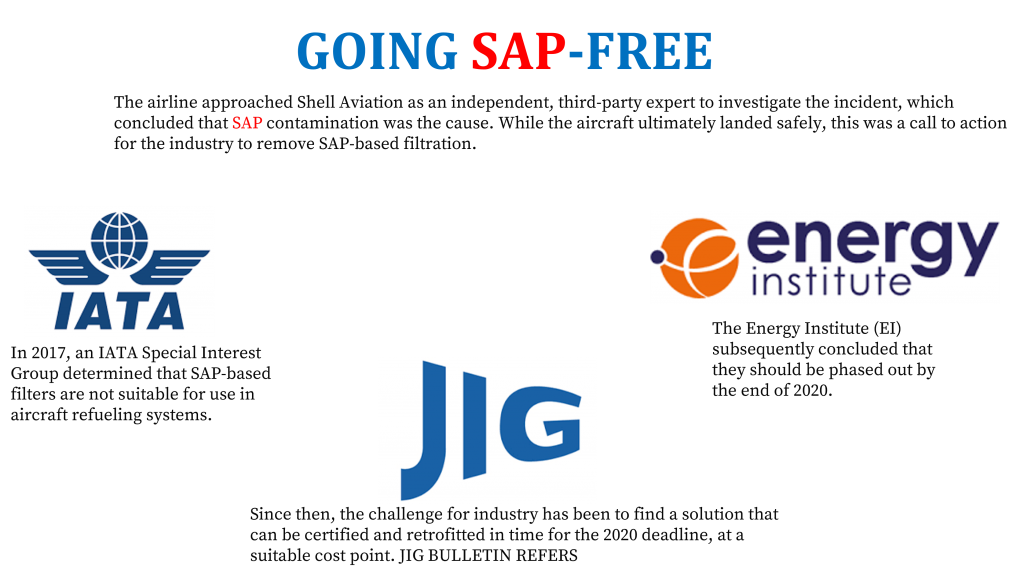 SAP (Superabsorbent Polymer) migration has resulted in eight reported incidents, one of the most notable incidents involved Cathay Pacific's flight 780 landing into Hong Kong after having fuelled in Surabaya. The engine power was unpredictable during the approach to Hong Kong, but the crew handled the situation extremely well and managed to get the aircraft to the airport, albeit landing at an excessive speed and engine power. The investigation found that the fuel contained SAP residue that had blocked engine fuel nozzles. This SAP had come from the filters of the refueling vehicle, restricting fuel flow.
ALTERNATIVES TO FILTER MONITORS
FWS: Filter Water Separators (EI 1581)
MF: Microfilters (EI 1590)
DDF: Dirt Defense Filters (EI 1599)
EWS: Electronic Water Sensor (EI 1598).
WHAT NEXT?
ASSESS YOUR CURRENT FILTRATION SETUP
DECIDE ON FILTER MONITOR ALTERNATIVES AND SYSTEM MODIFICATIONS (IF REQUIRED)
PROCUREMENT (FWS / DDF + EWS)
INITIATE MANAGEMENT OF THE CHANGE PROCESS (UPDATE PROCEDURES, DOCUMENTATION, AND PROCESSES)
TRAINING OF ALL PARTIES INVOLVED (TECH, OPERATIONS, ADMIN, AND MGT)
IMPLEMENTATION (INSTALLATION/MODIFICATION) BY PROFESSIONALS
For further inquires and support, Contact Us Today:
Phone No: (+234) 0701 582 5689 (+234) 0701 582 5692 (+234) 0701 582 5682
Email Us: info@smartflowtech.com
Related video: https://youtu.be/JTlTSN0w3_I