Forecourt Interface Unit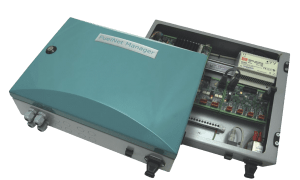 The FuelNet Manager gives you real-time control and monitoring of your station or station network. Just log into the cloud-based interface and you have access to all of the controller's functionality: Monitoring and controlling dispensers, price signs and ATGs etc. – plus managing wetstock, orders and distribution.The FuelNet Manager is designed for modern, lean fuel retail organizations and does not require staff on site to report and monitor the performance and functionality of forecourt equipment, check wetstock inventory or update pricing.
Cloud-based access to the full controller functionality
Monitor and control dispensers
Monitor and control price signs
Monitor and control automatic tank gauging (ATG)
Wetstock inventory & reconciliation per site or network
Delivery and volume history
Less Site Downtime
Get immediate notification in case of any malfunctions on site. Have them fixed quickly thanks to remote troubleshooting and remote diagnostics.
Easy to Install
Installing the FuelNet Manager is easy. The hardware is installed locally. Configuration and setup is managed remotely by trained support engineers.
Compatibility & Integration
The FuelNet Manager is designed for maximum compatibility and easy integration, using both standard and proprietary protocols to communication with new and old equipment alike. It integrates both with cloud-based and traditional POS systems.