Fuel Management Consoles
The fuel management console is destinated to car fleet managers wishing to supervise and to securize fuel supply.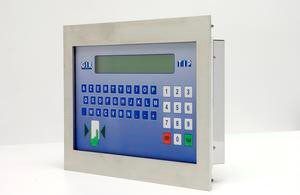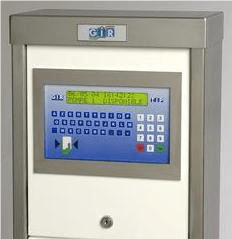 FEATURES
Real time communication between terminals and servers, via internet or intranet.
Quick and efficient thanks to search engine and reports generator that enable a flexible and real customization of the product.
Longevity of the equipment thanks to the use of resistant materials.
Scalability based on functional modules able to control the following devices: fuel dispensing, oil dispensing, gate opening, carwash, electrical vehicles charging…
Real-time or stand-alone operating
Multi-site
Connection TCP/IP network – Modem – RS232/485 – Wireless
Simultaneous management of 1 to 16 pumps for each terminal
Identification of drivers and/or vehicles by code or by different kinds of badges (proximity cards/keyfobs, magnetic cards, etc.)
Manages a maximum of 15000 drivers and 15000 vehicles
Stores up to 2500 transactions
Remote control and supervision
Alarm trigger with e-mail, fax or sms notification
Oil co. data input is performed easily. (Total, Shell, Esso, As24)
Data output towards any application
Real time transactions printing or tickets edition (optional)
Automatic vehicles identity recognition (optional)
Automatic mileage input can be performed directly from vehicles (optional)
Digital tachograph driver card reader (optional)
Simple web interface, accessible from any computer on the network.
Management of fuel stocks, with levels' chart
Management of different kinds of users (passengers, subcontractors, customers, etc.)
Management of maintenance actions with automatic recall
Management of anomalies with recording of maintenance history, stocks states, variations in fuel consumptions, electrical shut down, etc.